Sarah J. Park, DPM is a foot and ankle surgeon who recently moved from Chicago to the San Francisco Bay area to join the practice. Dr. Park performs a wide array of treatments with special interest in surgery, sports medicine, trauma, and diabetic lower extremity care. 
Dr. Park completed her podiatric medicine and surgery residency at Jesse Brown VA Medical Center in Chicago with accreditation in reconstructive rear foot surgery. She completed her doctorate in podiatric medicine from Dr. William M. Scholl College of Podiatric Medicine in Chicago and received her undergraduate degree in Biology from Mount Holyoke College in Massachusetts.
Dr. Park has completed advanced surgical training in comprehensive internal fixation, external fixation methods and ankle arthroscopy. In addition to working with renowned foot and ankle surgeons throughout her training, Dr. Park was privileged to train with internationally recognized foot and ankle surgeons in the United Kingdom and Germany. 
In her practice, Dr. Park's main focus is providing exceptional patient care on an individualized basis in the full range of podiatric services. She is interested in understanding the needs and goals of each patient to provide the most effective treatment. 
In her free time, Dr. Park enjoys running, hot yoga and fitness boxing. She also loves volunteering and engaging in her community.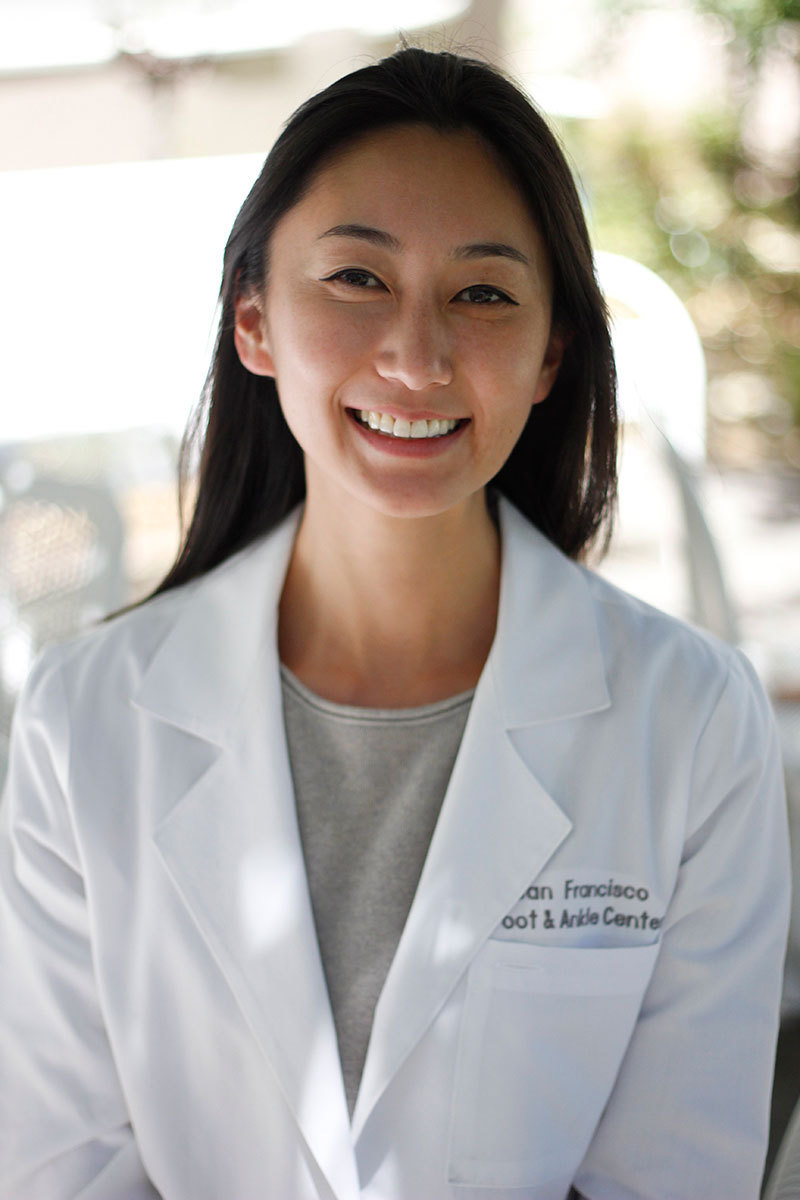 Make an Appointment with
Sarah J. Park, DPM
To request doctor's C.V., please contact our Novato office at (415) 898-9818.